Future AI Factory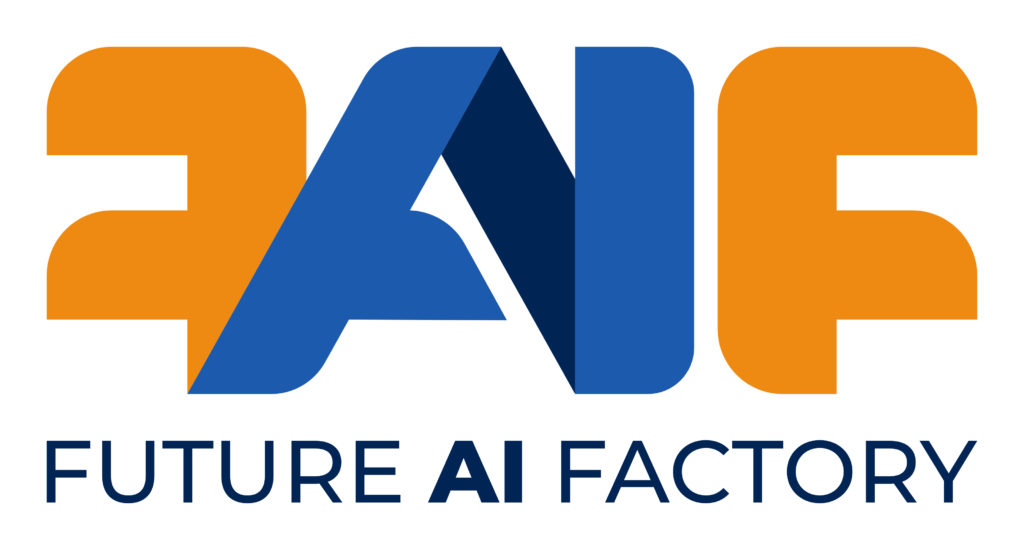 Future AI Factory (FAIF) is the consortium aiming to establish world's AI factories.
Exploring and formulating methodologies and mechanisms to produce human resources through on-the-job trainings.
Assisting career developments in AI industries.
Nurturing local potentials for local and global markets.
~Members~
reaple Inc., Japan – Explore all opportunities in Asia, focusing the Philippines, and establish strong and honest business relationships.
Zuitt Inc., Philippines – #1 Philippine-based startup offering coding bootcamps.
GLODAL Inc., Japan – Research and development of geospatial local AIs.
~Vision~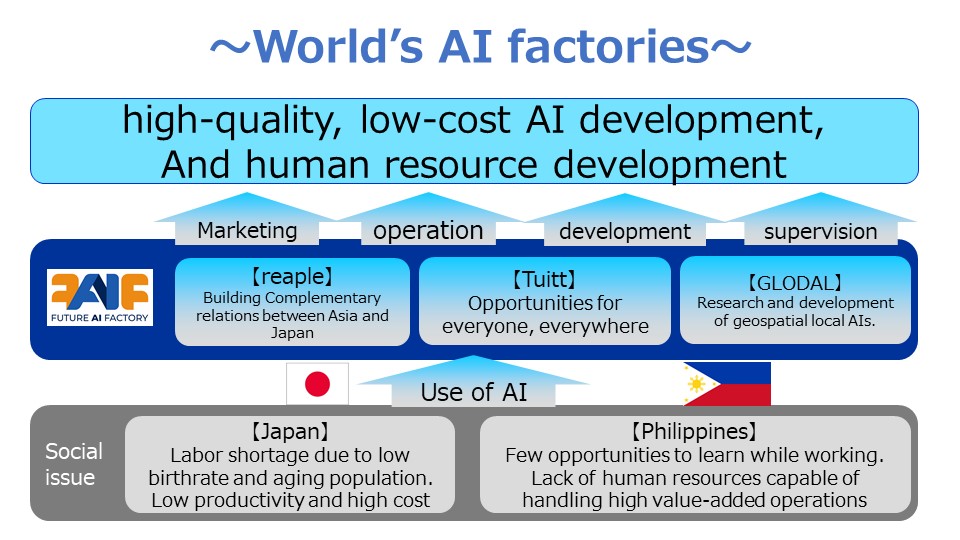 ~Services~